"We care to offer you a quality service from the selection to the delivery of our products."

Each order is carefully wrapped by our team to guarantee a perfect sending. Every order is checked twice: first, during the preparation and the second time just before the parcel is being closed. When the order contains bottles, they are individually wrapped in Manila paper.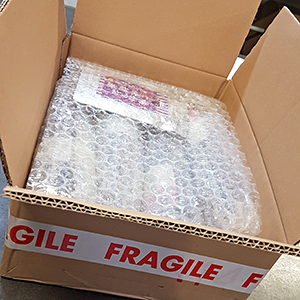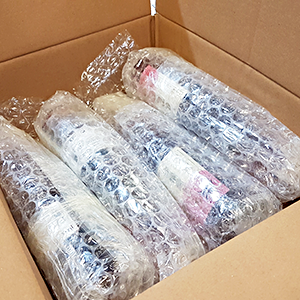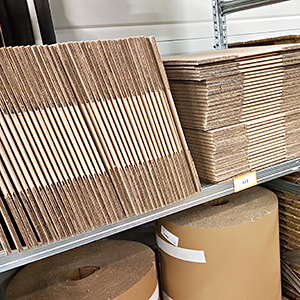 The bottom of the box is also covered with Manila paper, so the products have a maximum protection. The parcel, once closed is perfectly protected for a safe transportation. The "fragile" sign is sticked on the boxes.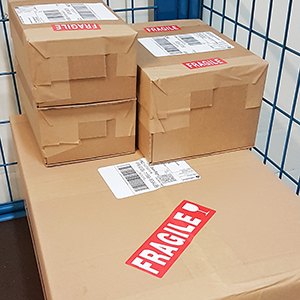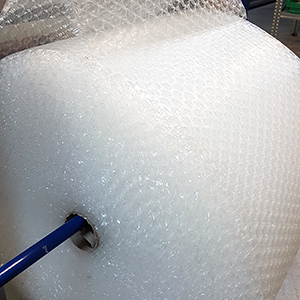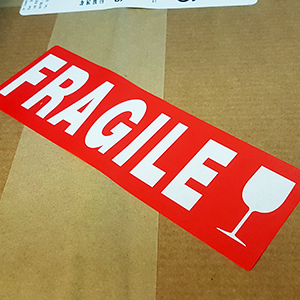 When a palett is needed, the boxes are strapped up, then film-wrapped.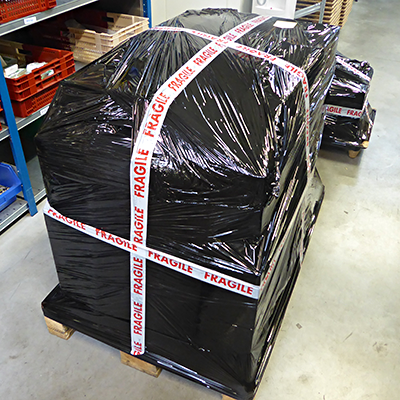 We constantly work with our carriers to improve our packing and to give our products the best protection during transportation.* We choose the best packing for each order and in order to limit the impact weightwise for economic reasons as well as sustainable reasons.
IMPORTANT : Despite all these precautions, the parcel might be damaged during transportation. If you notice any kind of damage, report the reservations on the delivery slip right away and refuse the product. No complaint duly and clearly explained on the delivery slip will be accepted. Please notify us right away by e-mail