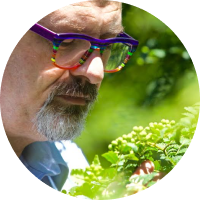 Olivier Derenne
I am a hunter of tastes, a source of flavors, an epicurean, a lover of life and the pleasures of the table, demanding and generous.
Since my rural childhood, my life has been rocked by the perpetual search for authentic flavors, whether it be at the bend in a vegetable garden, a walk in the forest, the alleys of local markets, a fish market, a bakery early in the morning, the kitchens of our grandmothers or mothers, the stoves of true master cooks... or even travels around the world.
I am one of those who are amateurs and eager for new sensations, scents, textures, flavors, not to appropriate them if not, on the contrary, to share them.
I love to tell and recount the wonders that surround us and the passion of men and women who never stop giving the best of themselves to offer you the exceptional.
My objective: to source the best, the exclusive, the authentic, the surprising, and then to narrate it, share it, transmit it, and sublimate it.